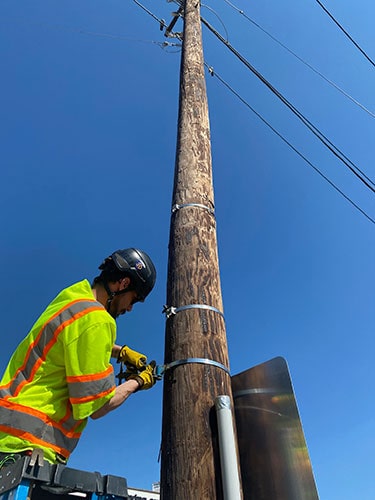 Background
Road Safety, LLC is a leading provider of traffic control services, sign manufacturing, and traffic control device installation and sales. We were founded in 2001 and today are thriving with tenured employees in all areas of our business. Our management team has over 75 years of combined experience in the traffic control industry. Road Safety, LLC is a primary source for traffic control services and products throughout Maryland and surrounding areas.
Services
We can provide MOT services for your business to keep your work zone safe. If you want to perform your own MOT, we can provide the equipment for all projects, large and small. We follow all MUTCD regulations, and safety is our priority!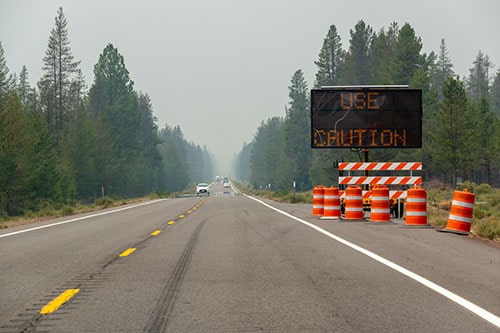 As an MDOT certified sign shop, we can fabricate and install signage for your projects. We follow the entire process for you, from preparing shop drawings and coordinating with MDOT inspectors to installation. We also fabricate custom signs for personal or commercial use.
Smart Work Zones are essential for maintaining traffic in the busy Mid-Atlantic region, providing real-time information for drivers. If you need Smart Work Zone equipment, you can find it all at Road Safety LLC!
Other services we perform are temporary and permanent pavement markings. Our workers are trained and certified to install 3M tape, and we also offer preformed thermoplastic road striping and markings. Our options are both affordable and effective!
Road Safety, LLC is proud to provide traffic control products and services for local Maryland events. Whether you are a business, organization, or individual, we offer the official traffic control services you need for all kinds of special events.
Mission Statement
Our mission is to provide Traffic Control Services & Sales to aid in safer work zones for all. We aim to provide our services with professionalism and integrity and strive to cultivate leaders by providing training and growth opportunities.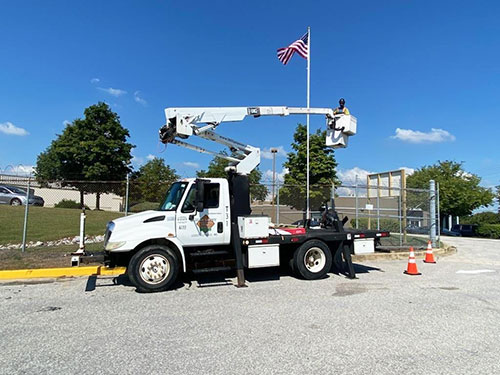 Core Values
Our employees are provided both in-house and certified external training as part of our Safety Program. Our safety training includes OSHA 10 and 30 hour training, First Aid, CPR, weekly tool box training meetings along with refresher training. We empower our workers to recognize safe practices and identify safety hazards. We provide them with the knowledge and the tools needed to mitigate the risks and provide a safer work environment for all.
We value our clients and strive to provide the best support we can to ensure long-term relationships.
Service Areas
Our Service Area includes all of Maryland, the District of Columbia, Delaware, Virginia, and some surrounding areas.
We are locally owned and operated in Glen Burnie, Maryland. Visit our store for traffic safety products, sign fabrication services, and answers to all of your Traffic Control Needs.
Industries Served
Ultimately, Road Safety, LLC serves any person or company that needs work zone protection, PPE, and sign fabrication services. We regularly supply traffic safety products and services to the industries listed below. If you can't find your industry here, give us a call to see what we can do for you!
Heavy Highway Construction
Local, State & Federal Government
Private Industries
Utilities
Engineering Firms
Community Associations
Churches/Non-profits
National Park Services
Hotels/Motels
Casinos
Schools
Private Homeowners