Maintaining work zone safety is a top concern and ongoing challenge for construction, engineering, and other industries. Road Safety LLC provides solutions for this very issue through a wide range of traffic control products and services that comply with federal and state regulations. Learn more about each of our traffic control services below.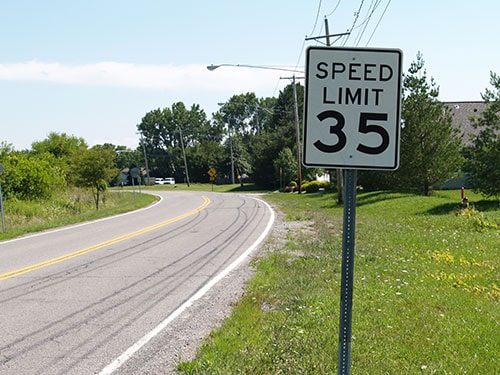 Sign Fabrication & Installation
Road Safety, LLC designs, fabricates, sells, and installs temporary, permanent, and custom signs from our Maryland-certified sign shop in Glen Burnie, Maryland.
Our permanent sign installation products include permanent posts made of steel or pressure treated wood. Permanent signs can be wall mounted, fence mounted, post mounted with metal or pressure treated wood posts. Temporary sign installation includes portable sign stands, various steel posts, or pressure treated lumber.
All our signs follow Federal, State, and Local requirements as well as manufacturer's recommendations.
---
Maintenance of Traffic
Maintenance of Traffic (MOT) services cover traffic control services and products for Construction work zones, events, and more. Road Safety, LLC is qualified to conduct lane closures, detours, and other MOT operations. We also sell MOT products, such as Personal Protection Equipment (PPE), channelizing devices, and Truck Mounted Attenuators (signs, stands, VMS, and Arrow Boards).
---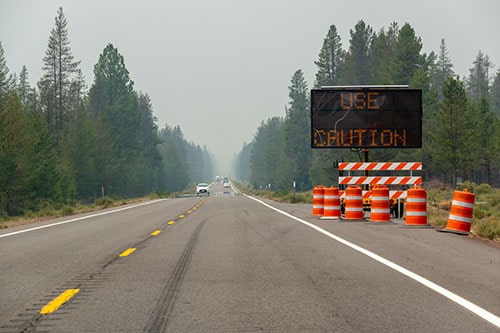 Smart Work Zones
Smart Work Zones utilize multiple automated tools to provide accurate data on current traffic events. Variable Message Boards (VMS boards,) Variable Speed Limit (VSL) signs and arrow boards are common Smart Work Zone products. These devices are excellent tools for smoothing traffic around high-risk environments and congested roadways.
---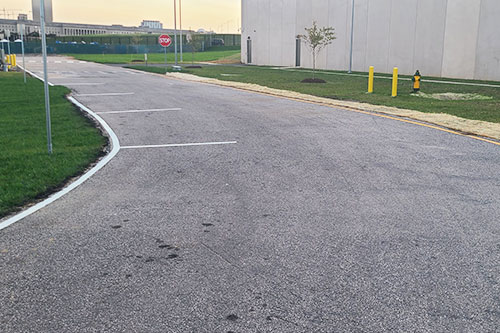 Temporary & Permanent Pavement Markings
We sell and install temporary and permanent pavement markings using high-quality preformed thermoplastic, 3M tape, and more. Our technicians are 3M tape certified, meaning we have the training to install this name-brand product properly. For routine road striping or temporary construction road striping, you can count on us to perform the task accurately.
---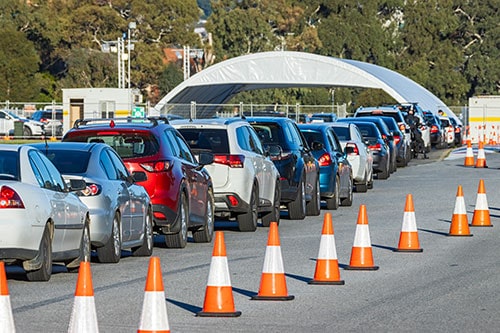 Special Events
You can come to us for all your crowd control and traffic control needs. We have a full range of event traffic control products, including tubular markers, traffic cones, traffic drums, water-filled barriers, and Type I, II, and III barricades. We also offer MOT services like Signage, Message Boards (VMS), parking traffic control and flagging services. Road Safety, LLC has helped many organizations with safe traffic control, and we are happy to help you with your special event as well.
---
Sign Shop Gallery
The sign fabrication process is one that Road Safety, LLC knows very well. We run a Maryland-certified sign shop at our location in Glen Burnie. Here, you can view our sign shop gallery to get an in-depth insight into our products and what goes on behind the scenes.
Call Road Safety, LLC for Traffic Control Services!
At Road Safety, LLC, we specialize in many aspects of traffic control safety. Our traffic control services include Sign Fabrication and Installation, Maintenance of Traffic, Event Traffic Control Services, and the installation and removal of Temporary and Permanent Pavement Markings. We also sell all of these products according to federal, state and local regulations. If you wish to perform traffic control or set up the equipment yourself, we can provide you with the products you need. We also have a wealth of information regarding the regulations on traffic control plans for various road work situations. Contact us for our traffic control services, traffic control products, and road safety information!