Implementing proper traffic signs for road work or events can be difficult, especially when one must follow all the rules outlined by the Manual on Uniform Traffic Control Devices (MUTCD). To be careful not to miss any of the regulations, one needs to find a qualified sign shop with the knowledge you need. Road Safety, LLC is one of the few sign shops that can give you just that. Road Safety is the sign fabrication shop in Maryland you want as your go-to resource for road signs and custom signage.
Road Safety's Sign Shop
Our sign fabrication shop in Glen Burnie, Maryland, has everything you need to create high-quality, standard signage. We can provide you with different sign sheeting options for your permanent and temporary road signs. We also sell roll-up signs and temporary construction signs convenient for their portability. Whether you need standard or custom signs, large or small, Road Safety's sign fabrication shop in Maryland has you covered.
Sign Shop Applications
We offer sign fabrication and installation services to many entities, including the state, commercial businesses, community associations, and private homeowners. Our clients can receive a wide array of signage, including the following types.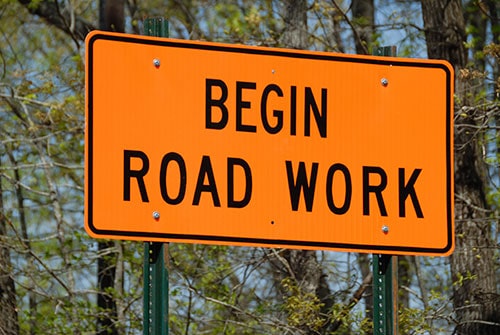 Road Signs
Standard MUTCD signs cover all your traffic control needs, from heavy traffic highways to small rural roads. Permanent road signs can be custom-made to indicate routes, street names, road warnings, a wrong direction, traffic rules, and much more.
Temporary road signs can be rigid or roll-up signs, which warn drivers of diverse road conditions such as oncoming road work, car accidents, events, lane mergers, detours, and so on.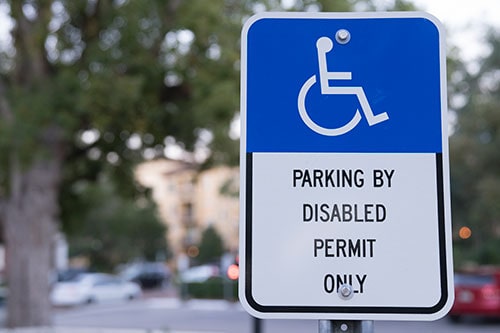 Parking Lot Signs
Our sign fabrication shop in Maryland also covers parking lot signs. These signs encompass indicators for parking access, such as no parking zones, accessible parking spaces, reserved parking, and free parking hours. They can also indicate the direction of proper traffic flow.
Traffic Control Signs
Meanwhile, traffic control signs are specific to temporary traffic conditions like detours, dynamic lane merges, road work conditions, events, and lane closures. These traffic control signs require strategic positioning so that drivers can receive the update well before they need to adjust their speed or direction.
Custom Signs
If you can think of it, we can design and fabricate it. We provide many materials on which businesses and private individuals can print their custom signage, including reflective sheeting, banners, stickers, and much more. Contact us or visit our shop for more details!
Contact Road Safety, LLC for Sign Fabrication & Installation
Road Safety, LLC has served the Baltimore-Washington, D.C. area for over 20 years. We offer sign fabrication & installation, Maintenance of Traffic, Traffic Control Supplies, PPE, and many other services so that road workers and events can stay safe and travel efficiently. Our employees' tenures amount to over 75 years of combined experience, and all of our signs and traffic control procedures adhere to federal, state, and local regulations. Visit our storefront in Glen Burnie, MD, or contact us by phone, email, or fax to inquire more, receive a quote, or schedule traffic control services in Maryland, DC, and Northern VA.