Our Traffic Control Managers are certified through ATSSA and have hands-on training to provide the experience you expect to keep your projects safe and on time. We provide extensive and ongoing safety training for all our field employees. We have team members with OSHA 10, OSHA-30, First-Aid, and CPR Training.
Road Safety has all the resources and qualified employees to provide:
Lane Closures
Traffic Shifts
Detours
Road Closures
Flagging Operations
40' Bucket Truck with Driver
Protection Vehicle, Truck Mounted Attenuator (TMA) with driver
Installation of all types of traffic control devices, i.e., Crash Cushions, Barricades, and various types of channelizing devices.
Maintenance of Traffic (MOT) Services
The Value of Professional MOT Services
Road Safety, LLC's certified Traffic Control Managers have the training and knowledge to adhere to all Federal, Local and State's specific traffic control guidelines. You can contact us for vital information and hire us to comply with all federal, state, and local regulations.
Our field employees receive continuous and rigorous safety training for the job. You can keep your project going forward and finish on time with our expertise while maintaining the utmost safety. Road Safety, LLC can be your one-stop shop for Maintenance of Traffic equipment and services from start to finish.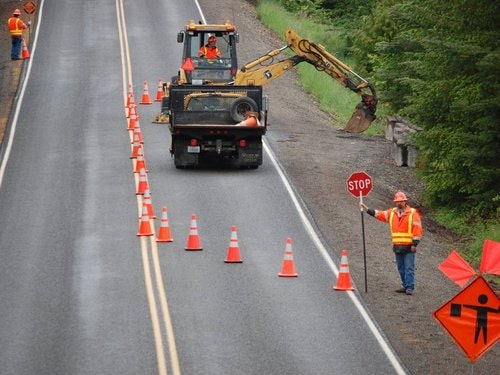 Flagging Services
We also can perform flagging services for construction work, inspections, events, and emergencies. All our flaggers are certified through ATSSA and meet the qualifications to complete the work safely.
Contact Us For More Information!
Road Safety, LLC is a leader in providing Maintenance of Traffic devices and operations for countless industries. Contact us for more details or for our MOT services!